Liquid Propulsion Research
A core competency, IN Space regularly conducts research and development on a wide variety of liquid rocket propulsion systems and components. In particular, we focus on developing improved injectors and igniters, and understanding and mitigating destructive combustion instabilities.
IN Space draws upon a broad experience base with liquid rocket injectors to create innovative, low-cost solutions for stable, highly efficient combustion. IN Space has designed, built, and tested unique injector concepts to enable new engine architectures, mitigate two-phase flow effects from highly volatile and cryogenic propellants, and reduce machining and fabrication costs.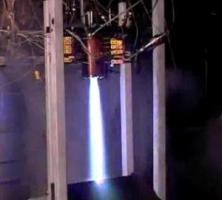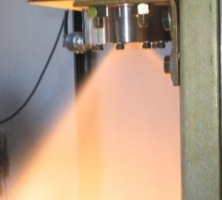 New ignition solutions are of continual interest due to the never-ending pursuit of higher performing propellants, the increasingly strict power and mass limitations imposed by the decreasing size of vehicles, and the rising costs of storing and transporting solid propellant igniters and pyrogens. Our ignition research focuses on achieving repeatable, reliable combustion initiation with a minimal impact on inert weight and available power. Ignition areas of study include:
torch igniters initiated through excited spark or catalytic decomposition
modeling of the main chamber conditions as ignition commences
hypergolic and catalyzed propellants
thermal decomposition or ignition of propellants in staged combustion cycle systems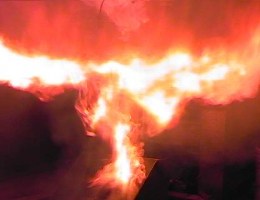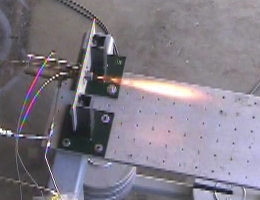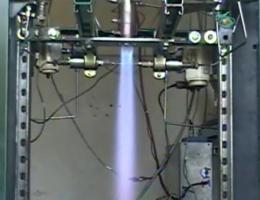 While guidelines for stable combustion in certain engine cycles and propellant combinations exist, there is no proven, mechanistic predictive model, particularly for high-performance liquid hydrocarbon-fueled engines.  Researchers at IN Space and Purdue University have been working together since 2005 to fill this critical need by developing a predictive combustion stability design tool to mitigate the risk of generating instabilities in new designs or analyzing instabilities in existing designs of oxidizer-rich staged combustion (ORSC) engines.  This stability prediction design tool, known as the Generalized Instability Model, is currently being validated under an AFOSR Phase II STTR for the cycle of interest in the U.S. Air Force's hydrocarbon boost effort.